Description
Product Details
The Gens Ace Imars Dual multi chemistry charger is ideal for those looking for a compact and versatile charging solution that can charge and discharge up to 2 battery packs simultaneously. With the ability to charge 1-6S LiPo, LiFe, LiHV and 1-16S NiMH the Imars Dual has you covered for any and every battery you may encounter in RC today.
With a maximum charge current of 15A (200W of power) on an individual channel, or in Synchronized charge mode via a parallel charge cable you can achieve a maximum charge current of 23A; the Imras Dual offers plenty of power for if you are looking to get charged quick or pack your battery with more punch. The charger has 7 operating modes include charge, discharge, balance, storage, ExtDischarge, SyncCharging, digital power supply. The digital power supply mode allows you to convert the charge channels to individual power supplies, meaning you can run tyre warmers and soldering irons from the Imars Dual device, providing 5-29V DC output voltage and currents from 0.1A-15A. Like the iMars III, the Imars Dual has a 2A, 5V USB charge port for charging your phone, tablet or any other device that can be charged via USB making this charger an even more versatile tool when it comes to charging in the field. The internal power transformer allows you to run the charger direct from a 12V battery power supply or plug it into a mains socket meaning this charger is incredibly versatile and works perfectly inside or outside of the workshop.
The compact design ensures it takes up as little space as possible in transport to the track or field whilst the finish and construction ensures it looks good on the bench whilst being durable enough to take a knock or 2 without harming the function of the charger. The heat dissipation design effectively ensures continuous stable and reliable operation whatever the weather conditions and however hard the charger is working. The new larger IPS Display makes for easy navigation of menus whilst the interface is simple and intuitive to use. During the charging process of the product, the current task total voltage, charging/discharging current, working time and other information can be displayed in real time through the display window. It can also query real-time single-cell voltage information, internal resistance, and temperature, which is convenient for users to understand battery performance and charging status.
Along with the charger you get a number of popular charge leads that convert from the xT60 output to T-Type, EC3 and EC5 connector. In addition to these popular charge leads you receive an AC Input cable and USB charge lead.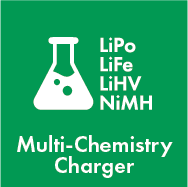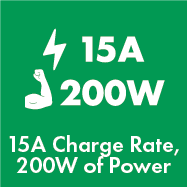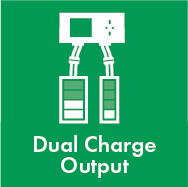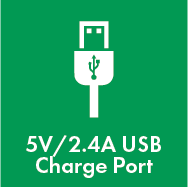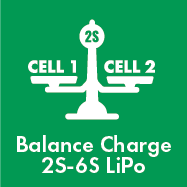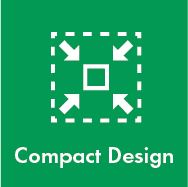 Features
Dual Channel AC/DC Smart Balance Charger.
Small & Lightweight Portable Design with wide-view IPS Display.
High power charging, capable of Max15 amp charge rates for one channel, worldwide 100V-240V voltage versatility, AC 200 Watts, DC 600 Watts.
External discharge function.
Synchronous output, 2-in-1 Fast-charging.
Built-in DC power source for different devices.
Controlled heat dissipation system.
Temperature compensation function.
Advanced safety features, UL94-V0 Flame Retardant Grade.
Protection of Short circuit / Overcurrent / Overcharge / Overvoltage
Specification
Weight: 530g
Height: 62mm
Width: 145mm
Width:76mm
Input Voltage: AC100-240V DC7-30V
Output Voltage: DC 1~30V
Max Input Current: DC 30A
Max Discharging Power: 15W*2(Main port 6W*2, Balance port 9W*2)
Maximum Charging Power: AC 100W*2 / DC 300W*2
Charge Current: 0.1-15A*2
Discharge Current: 0.1~3A*2
Cell Balancing: 1~6s
USB Output: 5V/2.4A
Display Type: 2.4 inch IPS LCD Display
Supported Battery Chemistries: LiPo/LiPo/LIHV/LiFe 1~6S; NiMH/Cd 1~16S
In The Box
(1) IMars Dual Charger
(1) UK Power lead
(1) USB Charge Lead
(1) xT-60 to T-Type Connector / (1) xT-60-EC3 Connector / (1) xT60-EC5 Connector
(1) Instruction Manual
| Spec | Data |
| --- | --- |
| Weight | 530g |
| Height | 62mm |
| Width | 145mm |
| Width | 76mm |